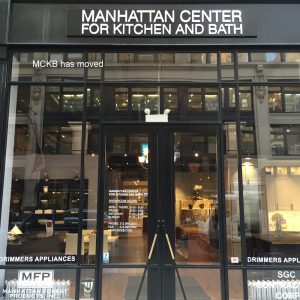 41 West 25th Street New York, NY 10010 212-995-0500. We are located between Broadway and 6th Avenue in the Flatiron district.

We are an award-winning, premier kitchen and bath showroom in New York City. We proudly have more than 35 years of experience in designing and installation of full custom kitchens, both residential and commercial. We carry the finest American and European to suit any style. We will guide you step by step toward your home improvement goals from a simple remodel to complete home renovation.
If you are a designer and need a showroom to call home, make an appointment for you or your client to see our latest designs. With our experience and quality of work, there is no need to go anywhere else when everything is under one roof.
In addition to our kitchen displays, Manhattan Center for Kitchen and Bath carries the finest bathrooms, home theater systems, closets, wood flooring, tile, and state of the art appliances supplied by Drimmers.
http://feeds.feedburner.com/blogspot/FfGgF